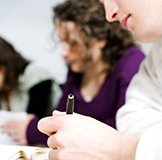 Nestle
Nestle is a food company that has faced a lot of problems. It, however, managed to overcome them and become the world's largest food company. It has got branches in 194 countries and boasts of 447 companies. Its total number of employees stand at 333, 000. Nestle came about as a merger of two companies in the year 1905. The first company was Farine Lactee Henri Nestle Company. It merged with a company formed by two brothers known as Anglo-Swiss Milk Company. They were both formed at the same time in the year 1866. Nestle enjoyed good returns during the First World War. It won many government contracts to supply dairy products that helped it grow. The Second World War was not a good time. The returns fell drastically. The company, however, introduced a new product to the market. New branches were built in the developing countries. The new product; Nestle Coffee was received with a lot of enthusiasm. It was mainly used by soldiers in the battlefield. This managed to keep Nestle in production during the second war. By the end of the war, Nestle was ready and took a countermeasure that reduced debts. Growth accelerated after World War Two and many new products were introduced into the market.
Social Responsibility
Nestle is mainly concerned about its workers. This is why it works in close collaboration with Fair Labor Association. This is aimed at improving the working conditions of farmers. Nestle also works closely with farmers. They are the primary producers of Nestle's raw material milk. They encourage and teach them on best farming practices that are sustainable and not harmful to the environment. Nestle has also collaborated with the Rainforest Alliance. They help coffee farmers to produce coffee in a way that has least effects on the environment. This has in the recent past increased the social benefit of farming in the tropical regions.
Consumer and Legal Issues
Nestle has faced some issues in its operations. One is when there was a boycott on all Nestle products. This was because they were being accused of over marketing the breast milk substitutes. It has also found itself at loggerheads with labor laws because the cocoa farmers used children in the cocoa farms. Its CEO was forced to enter into an agreement that would end the child labor in the cocoa farms in the West Africa Plantations. Nestle had also been accused of being greedy when they changed their water status need with the World Water Council from a need to a right.
Professional essay writing service for people who want get an examples of perfectly written essays.
Ask a professional to finish your paper and enjoy the highest quality!