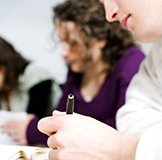 Gender In Pan-Africanism
Gender inequality has been a matter of debate in African organizations and politics. Despite the attempt by the United Nations efforts to eliminate forms of women discrimination as well as the development of guidelines and policies of creating gender networking, African women have continued to face widespread poverty, descriminations as well as heavy labor burdens.
As a matter of fact, since the initial world conference on gender held in Mexico City over thirty years ago, men have gone to the moon and come back but women have remained the same place they were thirty years ago. This gives a true picture of the extend women unacceptable and unwarranted marginalization that denies them their human rights.
Success of Women in Pan-African
However, in the recent past, women particularly in African continent have made vital strides into power. The African union (AU), an African continental political body has made significant steps through promoting gender equality in its major positions of authority. For instance, five men and five women were elected as commissioners in the African union in 2003. The year that followed, Ms. Gertrude Mongella was nominated to chair the pan-African parliament of the African union, whereby twenty five percent of the members were women. Another branch of African union, the African Peer Review Mechanism that oversight good governance standards was headed by a woman, Ms. Marie-Angelique Savane.
Women in pan-African parliament have been successful in promoting women right in African continent. With the last few years, almost all African nations in African union had adopted CEDAW; an international bill outlaying women rights, which was passed in UN general meeting in 1979. Women activists have as well been able to persuade African presidents to acquire women rights protocols. However, most of the states are yet to take the last step of ratifying the protocols and enforcing the protocols.
Challenges of Gender in Pan-African
Despite the great success and progress achieved, African women still face serious challenges and barriers in pursuing their right in pan-African. For instance, in most African nations, policies such as poverty reduction strategies do not make significant impacts due to the gap income and authority between male and female, thus hindering the attempts that financial programs which help to reduce gender inequality. Moreover, most African women are denied the rights of education and equal employment opportunities, and thus their chances in industry, trade and government are limited.
Professional essay writing service for people who want get an examples of perfectly written essays.
Ask a professional to finish your paper and enjoy the highest quality!